MGR Removals - moving company based in London
Planning a move? Worried the whole ordeal could prove too overwhelming?
No need to worry. MGR Removals is here to help you out.
We provide a comprehensive range of removal services for both domestic and commercial clients. With our rich experience and professional equipment, we can make sure your move is handled quickly and efficiently. Before you know it, you'll be in your new home or office, free of all worries regarding the move.
So all you have to do is relax and let us do all the work for you!

Perfect
timing

Extra
care

Satisfaction
guaranteed

You choose
destination
About us
Moving can be a difficult task. Whether it's moving all of your prised possessions from your old home to your new one, or moving your company to a new office location, there are certain difficulties that can be hard to overcome on your own. These difficulties are exactly what MGR Removals was created to deal with.
For years, we've provided a great number of domestic and commercial clients with the finest level of removal services in the city. The staff employed in our midst are some of the most experienced individuals in the industry. We also utilise the latest equipment to make sure that all our removals can proceed without incident. All these aspects, however, are only part of what makes us an incredibly reliable transportation firm.
Our top priority are always our clients. We aim to please our customers in every regard, so we keep a close watch on your comfort, providing you with the most varied, comprehensive offer you'll find, each service available at very attractive rates. Aside from transportation, we also offer professional packing services. Thanks to our experience, you can expect maximum safety and security of your goods during loading, transportation, and unloading.
MGR Removals is a removals company you can trust.
Company name: MGR Removals
Address: 145-147 Boston Rd, London W7 3SA
Phone number: 0208 579 0293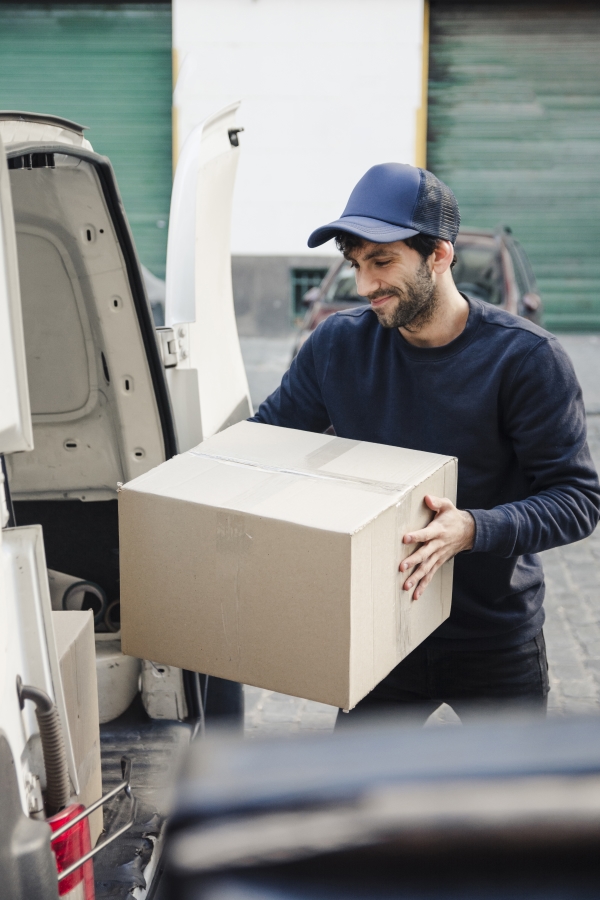 Online quote
Are you worried your move will be too much of a strain on your wallet? Anxious about the financial responsibilities of changing areas of residence? With our online quotation service, there's no need to worry! You can contact us online and find out how much your move will cost, so that when the day of the move comes, you won't be surprised. The quotation process is simple, intuitive, and, best of all, completely free! So check it out now and find out for yourself how much you can save by employing the services of MGR Removals.
Reviews / Feedback
Sarah
"I am completely satisfied with every aspect of the move. Lucas and his team went above and beyond to make the experience painless!"
Hejran
"I have never received such an astonishing service as I did with MGR Removals. With exceptional timeliness and care with my items, they treated my move with the same care they would their own personal move. Their attention to detail was absolutely phenomenal. I will be forever grateful to your company for making my move seamless and as hassle free as possible. The level of professionalism is like none I have seen in my life. With such a reasonable price, they went above and beyond for my every need."
Liz "By far the most professional quote – Lucas came to visit before quoting. The team packed efficiently and labelled carefully. They were courteous and helpful, nothing was too much trouble. Despite not knowing until the day before moving whether we could complete it on time, Lucas was calm and reassuring. On moving day, we were prompt and efficient. The service couldn't be better." Julian "My wife and I were absolutely thrilled by the superb level of service we received from MGR Removals. From the beginning of the initial consultation right to the end of the end of the completed move we found Lukas and his team always highly friendly, completely professional and always contactable to answer any questions or queries we had. Lukas and his team always went above and way beyond what was required to make sure my family and I were completely at ease on what otherwise could have been a very stressful day for moving house. We could not be happier with the level of service and it would be my personal pleasure and honor to recommend them for any future projects. First class all the way to the whole team involved A++++++ !!"